The FEI Driven Dressage Test Children (12-14 years), which has been in force since the beginning of the year, makes those affected despair. In the places that shape the sport, there is no excessive interest in the concerns and needs of the youngest active driving athletes. Hey guys - this is about the future of driving!
This is the current dressage test that 12–14-year-old drivers have to drive...
- FEI Driven Dressage Test Children
Hippoevent received a letter from a concerned mother and driving instructor with profound knowledge and experience in driving with children and young people. A letter to which we do not want to add anything as it comprehensively describes the problem.
Dear Driving Friends,
Where is the future of international youth driving going?
How does it look nationally in youth driving in Germany?
After a call with Hippoevent for an opinion on the general development in driving sports, I would like to let my thoughts and considerations run free here.
As the mother of a young driver and an active trainer myself, I have had many discussions with experts such as judges, course designers, organizers and other parents in the past. This has encouraged me to write these lines.
The FEI has launched a new pony single dressage test for 2023 for the children (12-14 years), i.e. the U14 age group in Germany. If you take a closer look at this test, I have a few questions.
However, I have to go back a little longer to assess the matter.
If you look at child development, we have the first puberal phase in early adolescence (approx. 12-15 years of age). On the one hand, this means that sexual maturity occurs, speed, endurance, and strength increases. Boys become increasingly enthusiastic about wanting to "compare themselves", while girls increasingly look in the mirror and observe the changes in the female body. In this age phase, however, there are often regressions in motor skills, self-criticism and self-reflection increase, emotional and psychological states can fluctuate greatly. In other words, after the Corona years, children/adolescents of this age have more social deficits than ever, have concentration on problems, are more consumers than producers, both the living environment and the environment have changed massively.
During this not easy phase of life, every young person experiences and lives through less consciously, we should be happy about every enthusiasm for our great sport and look after and train the adolescents extremely sensitively.
And now comes this new FEI Dressage... Compared to the FEI Dressage Test for Juniors, which is driven in the next age group, the children should now do 19 tasks (the juniors only have 18).
The children's circle is 15 meters long and the juniors' circle is 20 meters long. Which in turn is to be driven in a corner and thus offers an outer boundary. For the children, this 15-meter circle is to be driven between the center line and the outer line without any visual limitations. What is new in the children's test is that all paces (i.e. working, medium, extended and collected trot) must be driven within the trot.
So, there is no increase to the next higher age group.
The sequence of pace changes in the trot is incredibly short and goes from movement to movement - step after step. And now I ask myself... where are the pedagogical approaches here?
From difficult to easy?
From the known to the unknown.
How is a child of that age supposed to be able to zigzag these newly designed figures?
Being able to drive a circle to be set up correctly without any outer limits? This is where drivers who have been experienced for many years have a challenge.
If you look outside the box, children in ridden dressage don't have to ride a single change of pace at a trot, and they don't even have to go backwards. And it should be noted that the riding child "only" presents his pony in dressage (i.e. a special discipline), whereby a driving child is supposed to present the same pony in three competitions.
Is the training scale no longer worth anything? A collected trot is reduced to "pulling" on the lines and slowing down. Correspondingly, medium trot and strong trot on "hand in front and whip on"?
As a trainer and mother, I would like to encourage first, then demand!
But I don't want to overwhelm. I want to convey values, achieve the greatest possible harmony between the child and the pony. How is that possible with a dressage test like this?
Or do you only want to allow the elitist class to access into international driving sport? Should the rapid success of sustainable development be preferred?
Do the proclaimed "principles of ethics" apply to animals, but don't we also have an ethical responsibility for our children? Can we overwhelm them?
Do we want ponies that the trainers "drive" for the kids and then only hold the reins firmly in their hands during the competitions and championships.
Is it the main thing at the end of the day to have a prize, a ribbon on the pony?
Who will we certainly do justice to with this dressage test! Certainly not the ponies, the children, and the judges.
Instead, we present our beloved driving sport with ugly pictures, wrong values and, in the worst case, even call the alleged animal protection organizations into action.
No, we're going to top it all off! Always striving for recognition, success, and prestige.
This dressage test is also the measure of all things in Germany and are even required at the German Youth Championships in Driving - the DJM. I dare to doubt, and I am also writing this here in a very provocative manner that no responsible person has ever read this test correctly, let alone drive it.
And no, this international children's test should not only be run in the U 16 singles category, but also for the U 16 pairs. I'm curious how the movements and figures with the pair will look like.
I prefer not to imagine how a pair big ponies run on the 15-meter circle. Correct in flexion and bending - probably not with the majority of the driving teams.
Extended trot with a Shetland pony - hard to imagine.
Collected trot among the heavy horse breeds - certainly hard to find.
It is all the more absurd that in the U16 area we "only" have placements in the Class A combination as admission to participate in the DJM indicate as a requirement. In national dressage tests of category A, we have at most lengthen steps at the trot. At the DJM, however, the international test should be driven, which, has already been described in detail, demands all tempo differences in the trot - from collection to the extended trot.
A few young people will represent Germany at a European Championship. The entire national youth must submit to the regulations, so that in 2024 a few can drive for Germany at the FEI European Championships.
We have already had blatant problems with youngsters in pairs in the national and international driving sports. At the CAI in Selestat, France, there was exactly one competitor in the children class this year, five for the juniors. If we were to extrapolate this as an example and hypothetically at the European Championship level, so to speak as a look into the future, considering the current downward trend in driving, one starter in the children would have become European champion...
Would that be good for our sport?
Naming a European champion from a "one-child show"?
First of all, we lack the structures, both nationally and internationally to demand such performances from the kids.
Everyone knows about the problems, everyone talked about it in discussion groups that lasted for hours at the DJM 2022 in Bösdorf, but nothing has happened on the part of those responsible.
It wears you down, makes you sad, angry, and eventually leads to resignation. Not only with many trainers, but also with many children and young people. So, the downward trend continues unabated. And I also reach my limits, where I ask myself critically and self-reflectively, do I want to do this to the children/adolescents entrusted to me, to my child and to myself for longer?
It's not five to twelve, it's one after twelve.
Encourage first, then demand!
Shaft Structures that promote our sport and do not always make it more expensive, complicated, and frustrating. Get the people from the base on board with you and don't "cook your soup" in the quiet little room.
Be prepared to become uncomfortable to question critically and to reflect.
With that I come to the end and I hope there will finally be a change in thinking at international level, but especially at German national level.
This would help driving sport especially the youth driving sport a lot!
Editor's name known.
We at Hippoevent have already critically questioned this dressage test (Hippoevent articel 07/22)
Honestly...at that time, we thought the FEI had given a wrong .pdf sheet online on their webpage - these requirements for 12–14-year-old children cannot be meant seriously. Actually, we thought it had been corrected long ago and a dressage test appropriate to the age of the drivers and the ponies active in this small group, is available... no, it was meant seriously.
Sad when you consider what a milestone the integration of the youth into FEI driving is.
We would like to investigate the matter and will ask the people who organize and shape driving sport to explain their approach to children's driving.
Hey guys - this is about the future of driving!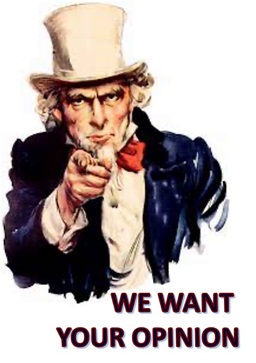 What do you think about this topic?
We would be pleased if you would send us your opinion, comments, or remarks. Of course, we guarantee you absolute discretion and confidentiality.