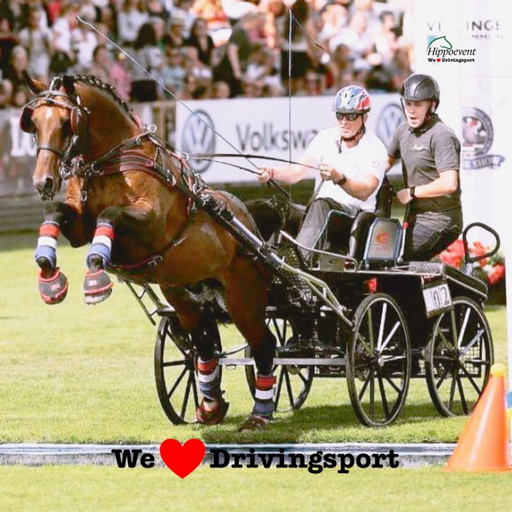 Cartoon Hedegaard 10 yrs. He`s aprowed as Stallion in EU as Schweres Warmblut, Keuring in Sachsen Thuringen desember 2016.(at the age of 8 yrs.)
Also aprowed as stallion in Norway, with the White ribbon 1.Pr.
He is in single driving sportdriving, participated in two World championships,World champion in the Cones 2016 Piber.
Two times Norwegian champion, 2015 and 2016 ,silver 2018.
Bronse medal in Nordic Baltik chamionship 2017 and Team Gold 2017.
Alot of placings during FEI competitions last three years, Nr 2 in Keispelt ,Luxemburg 3* -2018 . 1Place in dressage, 1 pl in cones,Bjerke FEI 2* 2018
(did not start the marathon becourse of partisipate in Falsterbo horseshow a week later where he won the falsterbo show drive,a got a price for the nicest drive for the day.) He is super in traffic,great in large public areas.
Good in dressage,marathon and cones.Super horse, easy for all kind of drivers.
He has been doing some breeding, 5 foals in Norway with good frame and movements.
Please contact .Øivind Mikkelsen, Norway. Phone: +47 913 46 602
Price value accordingly