CAI Ptakowice POL 2017
SCHEDULE is online! VIDEO
-> LINK
Toptermin für Zweispänner 2017... WM Generalprobe mit dem Championats-Parcoursbauer Gábor Fintha beim CAI Ptakowice, von 24.-27.August 2017 - einem neuen Hotspot auf der Fahrsport Weltkarte in Polen. Das Lando Equestrian Center ist der neue "Place2Be" für Fahrsport-, Dressur- und Springverantaltungen mit höchsten Standard in wunderschöner Umgebung. Das internationale Fahrturnier ist als CAI 3*** für Ein-, Zwei- und Vierspänner, sowie als CAI 2** für Pony Ein- und Zweispänner und als CAI 2** für die Fahrsportjugend ausgeschrieben.
Im Rahmen dieser Veranstaltungen werden auch die Polnischen Meisterschaften der Zweispänner stattfinden! Mehr Informationen in Kürze!
Website: Lando Equestrian Center
Top event for Pair Drivers 2017... WCH final rehearsal with the Championship Course Designer Gábor Fintha at CAI Ptakowice, August 24-27, 2017 - the new hotspot on the Drivingsport worldmaps in Polen. VIDEO The Lando Equestrian Center is the new "Place2Be" for Driving, Dressage and Jumping events in the highest standard in beautiful surroundings.
This international Drivingcompetition is advertised as CAI 3*** for Singles, Pairs and Four in Hands, as well as CAI 2** for Pony Single and Pony Pairs and as CAI 2** for the Drivingsport Youth.
Within the framework of this event the Polish Championships for Pairs 2017 will take place. More information shortly!
Website: Lando Equestrian Center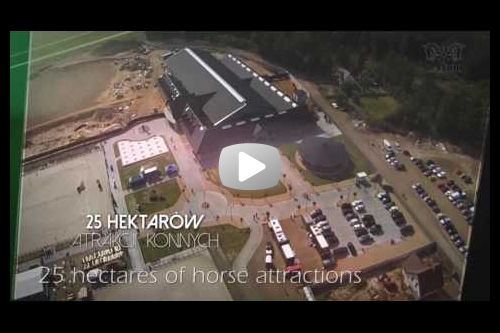 FEI Course Designer Gábor Fintha, HUN @ Lando Equestrian Center