LINK |

Words to the driving community of Reiner Wannenwetsch - FEI Judge Level 4 & Technical Delegate – Driver and Horseman: "My goal is neither turn back the wheel nor invent a new wheel."
Dear Driving Friends!,
It is a good business tradition to take stock at the end of the year or season. The result is the profit and loss account, most importantly, the balance sheet analysis.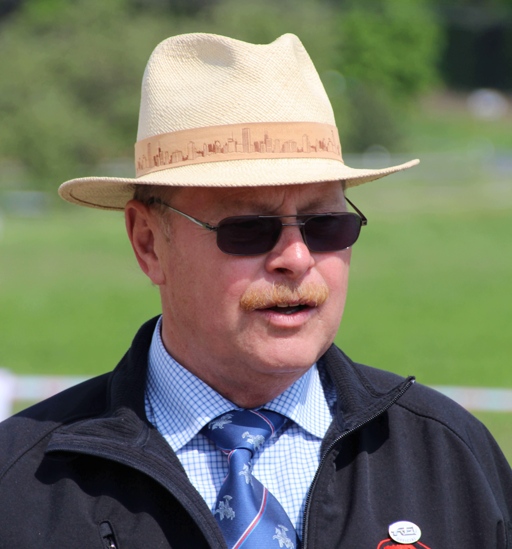 So, let's start: Did our production run smoothly, were the forecast targets achieved and the corresponding number of victories and placements achieved?
If we are satisfied with our upstream suppliers, the trainers and judges worked as expected, the coach builders provided better wagons, the saddlers made even more stable harnesses and the horse dealers delivered young, unused, at the same time experienced and fast horses - and who is entitled to recourse for any omissions to take?
Have all sponsors stuck with their business and what about, last but not least, with shareholder value?
It's all OK! Everything done right! Continue to produce at high pressure!
But wait a minute, one more very important question: is our product still in demand on the market or are we producing a discontinued model?
Do the visitors of our events demand even more Champagne and even more spectacular pictures, even more willingness to take risks and daring stunts, even shorter dressage tests derived from the great riding equestrian?
Does he still value solid training for horses and drivers?
Speaking of horses - let's not reduce the many different breeds to just three standard types at the moment:
The nervously totally crazy ballerinas, which will presumably in the future only be able to present their circusly practiced lessons on specially prepared ebb and flow areas, and only on the reins of virtuosos.
Then there are the apparently callous marathon racers, which are apparently resistant to all influences, and last but not least, the indoor gerbils, which are often said to be totally brainless and deaf.
Oh yes - and one more thing: What would the horses say about the whole thing if we could understand their language?
Would you even call my generation an animal abuser?
After all, I was one of those people who drove the real marathons then. With five phases, including a fast trot with 18 km / h, a total of 32 kilometers, at the end the E phase with seven to eight obstacles and gates that can be driven directly 2.50 x 2.50 meters.
The whole thing is certainly not as fast as it is today, but much more demanding in terms of rein control, precise driving, and obedience of the horses. But without problems with pulse, breathing and fitness, no water-atomizing fans and windows that could be opened when the sun was shining, despite the sometimes quite stout judges, whose weight also had to be pulled.
How was that possible without bringing the protests of the animal rights activists?
Quite simply: On the one hand, the horses were really trained accordingly, after more than 25 kilometers they often got to the start of phase E dry. Hard to imagine if you are at start B today, but it really was like that.
And secondly, the horses' obedience and trust in their Drivers. There is a simple explanation for this too:
During the hours of training, there was nothing better to do than occupy yourself with the horses and talk to them - there weren't any smartphones back then!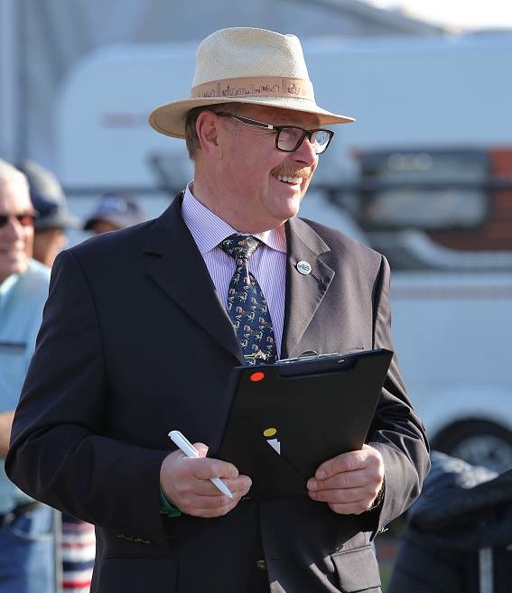 QUO VADIS DRIVING?
Oh, we actually wanted to talk about the balance sheet at the end of the year. I am also in the process of taking stock. No final balance sheet yet, but an important interim balance sheet for me.
After more than forty years of driving sport with many ups and downs, I am grateful that I was able to partially shape the development of our sport.
As an active driver, developer of the first computer program that was used at a world championship (Ascot 1986), as a pioneer of contemporary moderation of driving events, and in my many years as an international judge, I was able to achieve a lot and even prevent some less good developments.
I was allowed to visit many stud farms and collections, got to know very valuable people around the world and made many friendships.
Over the past few years, friends of classic driving training have asked me again and again to support them in this discipline. Even if it was not about participating in the competitions, but about the pure joy of dressage-wise very well driven traditional driving horses equipped with correctly adapted harnesses and vehicles, I always declined this with thanks in order to rule out a "conflict of interest".
That should change now: My goal is neither to turn back the wheel nor to invent a new wheel. Any necessary correction of the chosen path will only become noticeable after years anyway and is then the task of a new generation of horse people.
I just want to live our driving culture and that's why I informed the FEI last week that I would be giving up my judging at the end of the year.
With this in mind: Goodbye, stay healthy and don't forget the Horses! (HHJ † 2011)
Sincerely, your Reiner Wannenwetsch
+++
The response to the article from the series "Quo Vadis Drivingsport" has been enormous. By popular request, we are setting up a comment function for this series.
We would be happy if you would send your opinion, comments or remarks. Of course, we guarantee you absolute discretion and confidentiality. You decide whether your comment should be published or not - with your name or a comment number. +++ COMMENT LINK +++