LINK |

Note the date! CAIO 4 * H2 - Official Driving Competition for Pairs, as part of the CAI Lando, Ptakowice, Poland, from 5.-8. August 2021!

It is the first time in the history of Polish Driving that an "Official Driving Competition of the Republic of Poland for Pairs" is being organized. Despite the large activities in driving in Poland, it has never been possible before to organize such a top-class FEI driving tournament - a CAIO 4 * H2.
It is a great honour for the committed organization team of the Lando Equestrian Center, after the approval of the FEI, to be able to give this information and invite the Driving Community to compete.
"We are looking forward to a large field of participants and many National Teams in this top-class competition.
Especially because this top FEI competition is being organized, at the Lando Equestrian Center, one month before the FEI World Championships for Pairs in 2021 in Kronenberg, NED.
We are convinced that it will be an excellent test for drivers and horses before the season's highlight - the World Championship. We have been organizing international driving competitions - CAI 3* on the driving sports facility of the Lando Equestrian Center since 2017. Modern infrastructure, a large and well-prepared main arena with an irrigation and drainage system, ensure high competitive quality under perfect conditions.
Another advantage is, that the entire Lando show grounds are centrally located - the drivers camp, stables, marathon obstacles and main arena, extensive training areas - are close together. The location of Ptakowice, close to two main highways (A1 and A4) in Poland, allows you to get to the location of the FEI driving competition easily and comfortably.
As part of the big international FEI driving competition 2021, CAI 3 * and CAI 2 * competitions, as well as the Polish Championships for Pairs, will be held.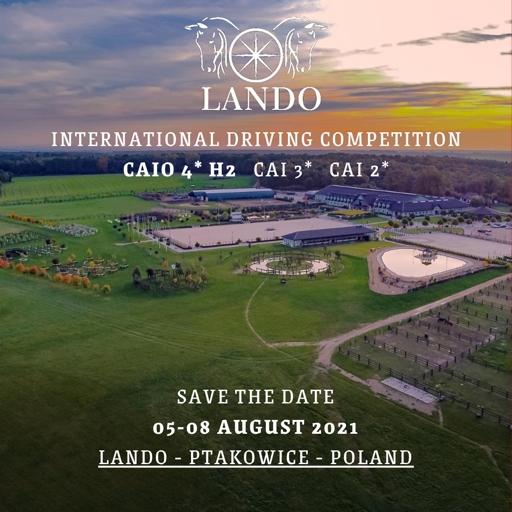 So ... note the date in the calendar right away - as the top date in international driving this year ... August 5th to 8th, 2021
Welcome @ Lando Equestrian Center in Ptakowice, Poland!"
H2: CAIO4* & CAI2*
H4: CAI3* & CAI2*
H1: CAI3* & CAI2* & CAI1*
P: CAI3*-P2 & CAI2*-P2, & CAI2*-P1
Youth: CAIY1*-H1 & CAIY2*-P1 & CAIJ2*-P1
Lando Equestrian Center Organization Team
All information from CAIO / CAI Ptakowice, Poland on drivingsport.info from Hippoevent - LINK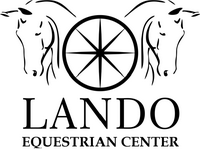 ul. Pod Lasem 11
42-674 Ptakowice
POLAND
GOOGLE MAP